The Rots turn 10 years old this month (they grow up so fast!), and every five years I plan on painting a new version of Rodney in the style I'm currently using when their birthday rolls around. Rodney was the very first Rot I ever drew on June 29, 2006, and has come to symbolize the birth of The Rots:
He was a little raw back then, but the initial concept was there. This is the rest of the page of Rots I drew that first night:
By the time The Rots hit their fifth birthday they were giving me a better idea of what they wanted to look like. Here's the one I painted to celebrate their fifth in June 2011:
And here's a close-up of the little clown at the bottom: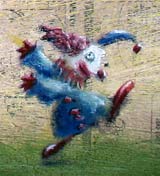 For Rodney's 10th birthday I'll paint him on a ¼" thick piece of plywood that I already have cleaned and primed (I have no idea what it was for originally), 18″ wide x 24″ high. Here's the sketch: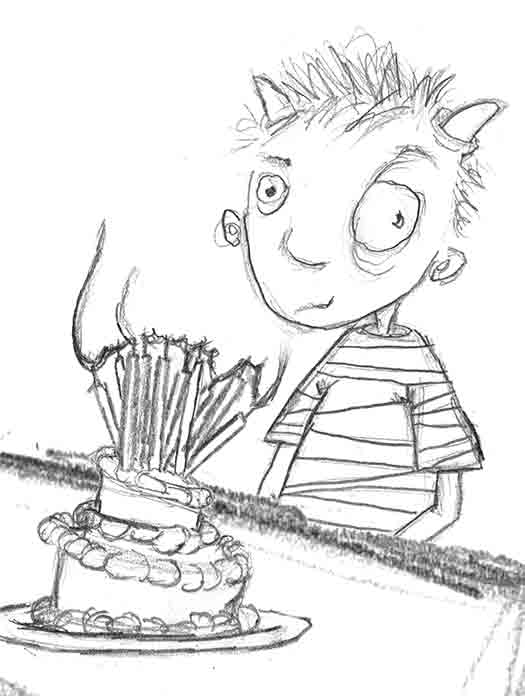 I want to make the lighting just from the candles on this one so it's reflecting from below. Kind of give that eerie look to him since he seems a little benign at the moment.
I'll get to the transfer and start painting in my next post.
For real-time progress reports (among other rewards), please consider becoming a patron of The Rots on Patreon. I absolutely love creating for everyone, but creators really do need financial support to keep creating. Thanks!