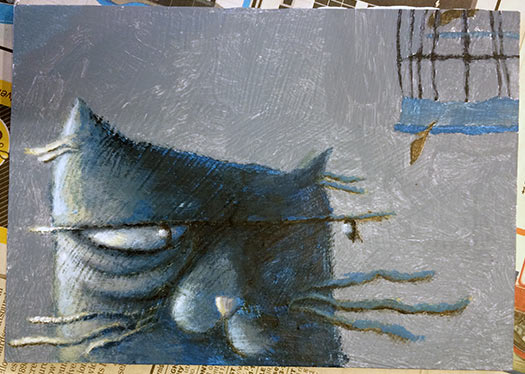 Here's the next round on The Birdcage. Kind of calming down that electric blue a little, and getting the colors on the cat closer to where they need to be. I'm still working on the shadows and highlights, but this should give you a better idea of the light source.
I'm trying (really hard) to paint foreground parts first so when I paint the background it flows together rather than looking like something was painted on top of something else. It's just a style that I really admire, and I wanted to try it out for myself.
I'm also going to mess more with the whiskers when I get to the background. I want them to be much thinner than they are here.