The nice people at the Toonseum in Pittsburgh asked for one of my pieces to hang in their Wonder Women: On Page and Off exhibit, and this is the one I gave them.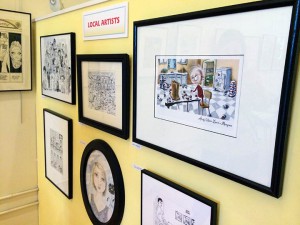 And here's how he looks on the wall there. He's hanging right below the sign that reads, "ADULT ORIENTED CONTENT DISPLAYED BEYOND THIS WALL."
Not sure what to think about that.